Product Category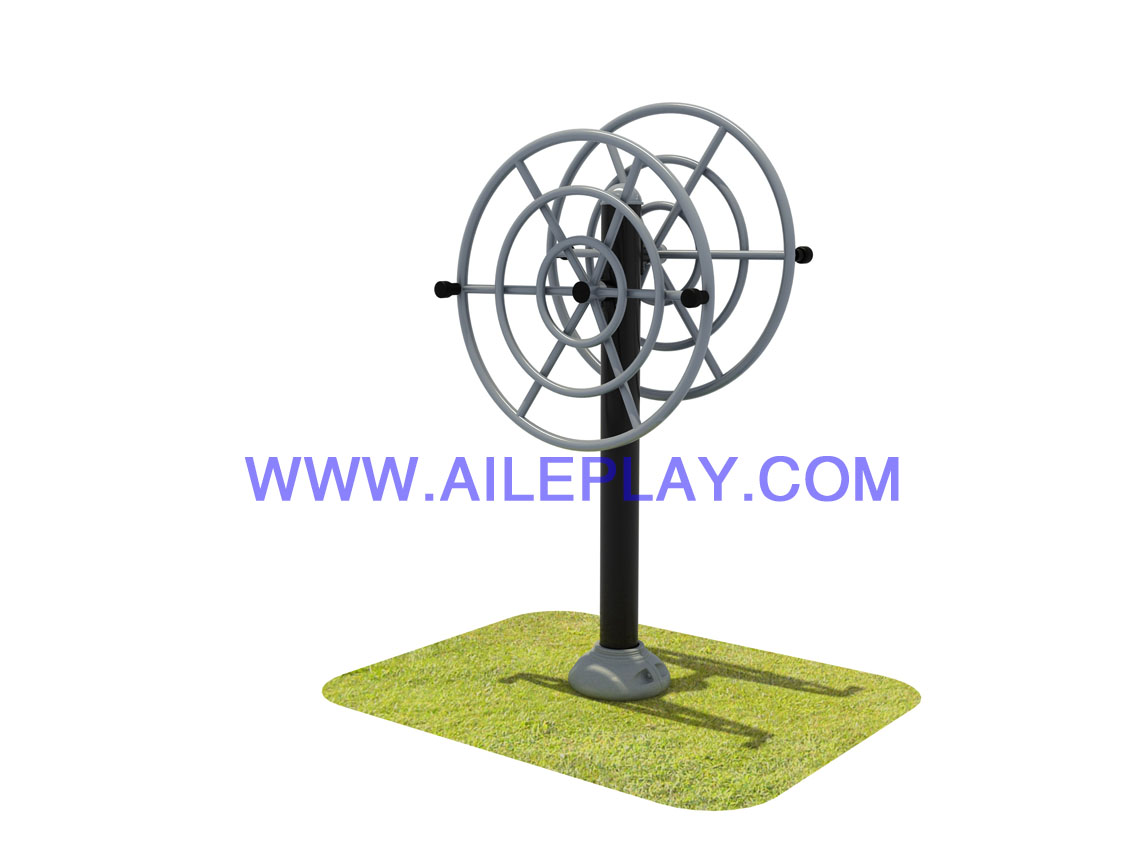 Description
Model: FS-26807
Name: Double Turning Wheel
Unit size: 88*62*172cm
Material: Galvanized Pipe
Function: strengthening the upper-limb muscles and improving the flexibility and agility of shoulder joint
Usage: hold the handle of the wheel closely and turn it clockwise or anti-clockwise, suitable for youngsters.
Contact Person: Mr. Alin (General Manager)
Phone: +86-13566107108
Email: info@aileplay.com
Send Inquiry
If you have any enquiry about quotation or cooperation,please feel free to email us at info@aileplay. com or use the following enquiry form. Our sales representative will contact you within 24 hours. Thank you for your interest in our products.
Subject:

*Name:

*E-mail:




Company Name:

Tel:

Fax:

Country:

Products:

Message:
Related Products